Last month,
a local Minnesota college
caused an international stir when it got out that they planned
on installing foot baths
for wudu for the muslim population on campus. Now it appears the University of Michigan - Dearborn, is doing the same. And, of course, it's the same ol same ol out of the same ol bloggers. They're asking their readers to write letters to
Robert Behrens
to express their displeasure over the accomidation of those dang muzzie terrorists in Dearbornistan.
Phillip Davis, president of the Minnesota school, mentioned in the NPR interview linked above that he was inundated with emails from all over the world, when word got out about his school's plans. I'm betting most of those were negative.
So, why not take 5 minutes and write a letter to thank Mr. Behrens and the University of Michigan - Dearbon for their thoughtful gesture. He can be reached at bbehrens at umd.umich.edu. His address is linked above as well, if you'd like to write a letter.
In fact, whenever you see someone doing something to help the muslim community here in the US, take the time to say thanks. They'll certainly get a lot of flack for their actions, and they deserve praise as well.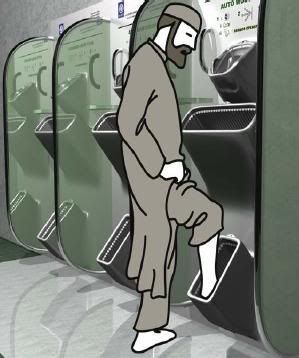 Planned foot baths are not the highly anticipated automatic wudu machines, unfortunately ;)